The National Commercial Real Estate market continues to be dynamic and volatile with rental rates changing almost daily and commercial property values slowly rebounding. Making intelligent decisions in this atmosphere requires a full body of historical and current information. The art of commercial real estate negotiation is based on facts. The more facts you have the better your chances for successful negotiations.

In commercial real estate, whether you are in a position to buy a property, negotiate a new lease or an office expansion, nothing is simple, even renewing your current lease. Your level of awareness will determine your ability to negotiate with maximum effectiveness. RealNova Real Estate Services will supply the information and the strategy you need to win in the commercial real estate industry.

Today's Real Estate Market Concerns
We're not standing around talking and getting worried about what the so called, expert analysts are saying about the current real estate market. Instead we are getting more innovative in how we assist our clients and customers in marketing and purchasing real estate.

However, we do pay close attention to local market trends more so than national market trends. We realize that real estate is very local in nature. What's happening in one segment of the market my not necessarily have the same negative or positive impact in your immediate market area of interest. We make sure our brokers and associates are equipped with the tools and information necessary to successfully assist you in completing your real estate transaction. All we ask is "Will you give RealNova a chance to show what it can do?" Please call us today to get started.
Servicing All Of Metro Atlanta
RealNova's corporate office is located in Metro-Atlanta, Georgia. We provide service throughout the entire state of Georgia. RealNova's regional partner agent network gives us the ability to take care of all your real estate needs anywhere in Georgia. Our partner agent network is a group of professional independent brokers and realtors who have joined our network to provide service in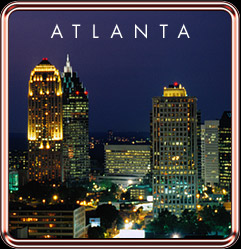 those areas outside of Metro Atlanta. All network members are required to be licensed professionals and internet savvy so that you will receive the level of service you expect from today's real estate professionals. RealNova can also handle your Global and National real estate needs with the same program. To find out more visit our sister company RealNova Global Network at www.realnova.com or call us today for more details.


ATLANTA OFFICE SPACE FOR LEASE IN GEORGIA INDUSTRIAL OFFICE SPACE FOR LEASE IN GEORGIA RETAIL SPACE FOR LEASE IN GEORGIA AVAILABLE OFFICE SPACE FOR RENT IN ATLANTA GEORGIA AVAILABLE OFFICE SPACE IN ATLANTA OFFICE SPACE IN COLLEGE PARK OFFICE SPACE IN JONESBORO OFFICE SPACE IN ALPHARETTA OFFICE SPACE IN MARIETTA OFFICE SPACE IN NORCROSS OFFICE SPACE IN BUCKHEAD OFFICE SPACE IN RIVERDALE OFFICE SPACE IN HENRY COUNTY OFFICE SPACE IN MORROW GEORGIA OFFICE SPACE IN STONE MOUNTAIN GEORGIA OFFICE SPACE IN FAIRBURN OFFICE SPACE NEAR ATLANTA HARTSFIELD AIRPORT OFFICE SPACE IN ROSWELL GEORGIA OFFICE SPACE IN COBB COUNTY OFFICE SPACE IN DOUGLAS COUNTY OFFICE SPACE IN STOCKBRIDGE GEORGIA OFFICE SPACE IN TUCKER GEORGIA ATLANTA OFFICE SPACE FOR RENT COMMERCIAL REAL ESTATE FOR SALE IN ATLANTA OFFICE SPACE FOR LEASE IN FAYETTEVILLE GEORGIA OFFICE SPACE FOR LEASE IN FAYETTE COUNTY OFFICE SPACE FOR LEASE IN TYRONE GEORGIA OFFICE SPACE FOR LEASE IN PEACHTREE CITY GEORGIA OFFICE SPACE FOR LEASE IN ROCKDALE COUNTY OFFICE SPACE FOR LEASE IN CONYERS GEORGIA LOOKING FOR OFFICE SPACE IN ATLANTA GEORGIA RETAIL SPACE FOR LEASE IN ATLANTA RETAIL SPACE FOR LEASE IN JONESBORO RETAIL SPACE FOR LEASE IN RIVERDALE RETAIL SPACE FOR LEASE IN MARIETTE RETAIL SPACE FOR RENT IN ROSWELL RETAIL SPACE FOR LEASE IN GEORGIA RETAIL SPACE FOR LEASE IN ALPHARETTA GEORGIA OFFICE SPACE FOR LEASE IN DULUTH GEORGIA OFFICE SPACE FOR LEASE NEAR AIRPORT IN ATLANTA OFFICE SPACE FOR LEASE NEAR CNN TURNER OFFICE SPACE NEAR GEORGIA TECH OFFICE SPACE FOR LEASE NEAR DOWNTOWN ATLANTA GEORGIA RETAIL SPACE FOR RENT IN DOWNTOWN ATLANTA GEORGIA INDUSTRIAL SPACE IN ATLANTA MEDICAL OFFICE SPACE IN ATLANTA MEDICAL OFFICE SPACE IN EAST POINT MEDICAL OFFICE BUILDING FOR LEASE IN JONESBORO MEDICAL OFFICE SPACE FOR RENT IN RIVERDALE GEORGIA MEDICAL OFFICE SPACE IN MORROW GEORGIA MEDICAL OFFICE SPACE IN STOCKBRIDGE GEORGIA MEDICAL OFFICE SPACE NEAR SOUTH FULTON MEDICAL CENTER MEDICAL OFFICE SPACE NEAR SOUTH FULTON HOSPITAL OFFICE SUITES FOR RENT IN ATLANTA GEORGIA OFFICE SUITES FOR RENT NEAR LENNOX MALL COMMERCIAL PROPERTY MANAGEMENT SERVICE IN ATLANTA GEORGIA MEDICAL OFFICE SPACE NEAR CAMPCREEK SHOPPING CENTER MEDICAL OFFICE SPACE OFFICE SPACE FOR OFFICE SPACE FOR LEASE IN GEORGIA INDUSTRIAL OFFICE SPACE FOR LEASE IN GEORGIA RETAIL SPACE FOR LEASE IN GEORGIA AVAILABLE OFFICE SPACE FOR RENT IN ATLANTA GEORGIA AVAILABLE OFFICE SPACE IN ATLANTA OFFICE SPACE IN COLLEGE PARK OFFICE SPACE IN JONESBORO OFFICE SPACE IN ALPHARETTA OFFICE SPACE IN MARIETTA OFFICE SPACE IN NORCROSS OFFICE SPACE IN BUCKHEAD OFFICE SPACE IN RIVERDALE OFFICE SPACE IN HENRY COUNTY OFFICE SPACE IN MORROW GEORGIA OFFICE SPACE IN STONE MOUNTAIN GEORGIA OFFICE SPACE IN FAIRBURN OFFICE SPACE NEAR ATLANTA HARTSFIELD AIRPORT OFFICE SPACE IN ROSWELL GEORGIA OFFICE SPACE IN COBB COUNTY OFFICE SPACE IN DOUGLAS COUNTY OFFICE SPACE IN STOCKBRIDGE GEORGIA OFFICE SPACE IN TUCKER GEORGIA ATLANTA OFFICE SPACE FOR RENT COMMERCIAL REAL ESTATE FOR SALE IN ATLANTA OFFICE SPACE FOR LEASE IN FAYETTEVILLE GEORGIA OFFICE SPACE FOR LEASE IN FAYETTE COUNTY OFFICE SPACE FOR LEASE IN TYRONE GEORGIA OFFICE SPACE FOR LEASE IN PEACHTREE CITY GEORGIA OFFICE SPACE FOR LEASE IN ROCKDALE COUNTY OFFICE SPACE FOR LEASE IN CONYERS GEORGIA LOOKING FOR OFFICE SPACE IN ATLANTA GEORGIA RETAIL SPACE FOR LEASE IN ATLANTA RETAIL SPACE FOR LEASE IN JONESBORO RETAIL SPACE FOR LEASE IN RIVERDALE RETAIL SPACE FOR LEASE IN MARIETTE RETAIL SPACE FOR RENT IN ROSWELL RETAIL SPACE FOR LEASE IN GEORGIA RETAIL SPACE FOR LEASE IN ALPHARETTA GEORGIA OFFICE SPACE FOR LEASE IN DULUTH GEORGIA OFFICE SPACE FOR LEASE NEAR AIRPORT IN ATLANTA OFFICE SPACE FOR LEASE NEAR CNN TURNER OFFICE SPACE NEAR GEORGIA TECH OFFICE SPACE FOR LEASE NEAR DOWNTOWN ATLANTA GEORGIA RETAIL SPACE FOR RENT IN DOWNTOWN ATLANTA GEORGIA INDUSTRIAL SPACE IN ATLANTA MEDICAL OFFICE SPACE IN ATLANTA MEDICAL OFFICE SPACE IN EAST POINT MEDICAL OFFICE BUILDING FOR LEASE IN JONESBORO MEDICAL OFFICE SPACE FOR RENT IN RIVERDALE GEORGIA MEDICAL OFFICE SPACE IN MORROW GEORGIA MEDICAL OFFICE SPACE IN STOCKBRIDGE GEORGIA MEDICAL OFFICE SPACE NEAR SOUTH FULTON MEDICAL CENTER MEDICAL OFFICE SPACE NEAR SOUTH FULTON HOSPITAL OFFICE SUITES FOR RENT IN ATLANTA GEORGIA OFFICE SUITES FOR RENT NEAR LENNOX MALL COMMERCIAL PROPERTY MANAGEMENT SERVICE IN ATLANTA GEORGIA MEDICAL OFFICE SPACE NEAR CAMPCREEK SHOPPING CENTER MEDICAL OFFICE SPACE OFFICE SPACE FOR RENT NEAR SOUTHERN REGIONAL MEDICAL CENTER OFFICE SPACE FOR LEASE NEAR SOUTHERN REGIONAL HOSPITAL OFFICE SPACE FOR LEASE IN SNELLVILLE GEORGIA OFFICE SPACE NEAR PHOENIX BLVD IN COLLEGE PARK GEORGIA OFFICE SPACE FOR LEASE IN CLAYTON GEORGIA OFFICE SPACE FOR LEASE IN DEKALB COUNTY OFFICE SPACE FOR LEASE IN HENRY COUNTY OFFICE SPACE FOR LEASE IN COWETA COUNTY OFFICE SPACE FOR LEASE IN NEWNAN RETAIL SPACE FOR RENT IN NEWNAN OFFICE SPACE FOR LEASE IN LAGRANGE GEORGIA OFFICE SPACE FOR LEASE IN CARROLL COUNTY OFFICE SPACE FOR LEASE IN CARROLLTON GEORGIA INDUSTRIAL SPACE FOR LEASE IN FOREST PARK INDUSTRIAL SPACE FOR RENT IN LOCUST GROVE GEORGIA OFFICE SPACE FOR LEASE IN LITHONIA GEORGIA RETAIL SPACE AVAILABLE IN METRO ATLANTA GEORGIA AVAILABLE METRO ATLANTA OFFICE SUITES BUCKHEAD OFFICE SPACE FOR LEASE OFFICE SPACE NEAR COBB GALLERIA OFFICE SPACE FOR LEASE NEAR 14TH STREET IN ATLANTA GEORGIA OFFICE SPACE FOR LEASE IN UNION CITY OFFICE SPACE NEAR SIX FLAGS OVER GEORGIA RETAIL SPACE NEAR MABLETON GEORGIA OFFICE SPACE IN POWDER SPRINGS GEORGIA RETAIL SPACE IN BUCKHEAD AREA WAREHOUSE SPACE IN ATLANTA GEORGIA WAREHOUSE SPACE FOR LEASE IN GEORGIA WAREHOUSE SPACE IN PEACHTREE CITY OFFICE BUILDING FOR SALE IN FAYETTEVILLE GEOGIA OFFICE BUILDING FOR SALE IN ATLANTA GEORGIA WAREHOUSE SPACE FOR LEASE IN MORROW GEORGIA WARE HOUSE SPACE FOR RENT IN REX GEORGIA OFFICE SPACE FOR LEASE IN DUNWOODY GEORGIA OFFICE SPACE FOR RENT IN DUNWOODY AREA RETAIL SPACE FOR LEASE NEAR ASHFORD DUNWOODY HOTEL FOR SALE IN ATLANTA GEORGIA MOTEL FOR SALE IN ATLANTA GEORGIA HOTEL MANAGEMENT COMPANY IN ATLANTA GEORGIA HOTEL ACQUSITION SERVICE IN ATLANTA GEORGIA HOTEL FOR SALE ATLANTA HOTEL BUILDING RENT NEAR SOUTHERN REGIONAL MEDICAL CENTER OFFICE SPACE FOR LEASE NEAR SOUTHERN REGIONAL HOSPITAL OFFICE SPACE FOR LEASE IN SNELLVILLE GEORGIA OFFICE SPACE NEAR PHOENIX BLVD IN COLLEGE PARK GEORGIA OFFICE SPACE FOR LEASE IN CLAYTON GEORGIA OFFICE SPACE FOR LEASE IN DEKALB COUNTY OFFICE SPACE FOR LEASE IN HENRY COUNTY OFFICE SPACE FOR LEASE IN COWETA COUNTY OFFICE SPACE FOR LEASE IN NEWNAN RETAIL SPACE FOR RENT IN NEWNAN OFFICE SPACE FOR LEASE IN LAGRANGE GEORGIA OFFICE SPACE FOR LEASE IN CARROLL COUNTY OFFICE SPACE FOR LEASE IN CARROLLTON GEORGIA INDUSTRIAL SPACE FOR LEASE IN FOREST PARK INDUSTRIAL SPACE FOR RENT IN LOCUST GROVE GEORGIA OFFICE SPACE FOR LEASE IN LITHONIA GEORGIA RETAIL SPACE AVAILABLE IN METRO ATLANTA GEORGIA AVAILABLE METRO ATLANTA OFFICE SUITES BUCKHEAD OFFICE SPACE FOR LEASE OFFICE SPACE NEAR COBB GALLERIA OFFICE SPACE FOR LEASE NEAR 14TH STREET IN ATLANTA GEORGIA OFFICE SPACE FOR LEASE IN UNION CITY OFFICE SPACE NEAR SIX FLAGS OVER GEORGIA RETAIL SPACE NEAR MABLETON GEORGIA OFFICE SPACE IN POWDER SPRINGS GEORGIA RETAIL SPACE IN BUCKHEAD AREA WAREHOUSE SPACE IN ATLANTA GEORGIA WAREHOUSE SPACE FOR LEASE IN GEORGIA WAREHOUSE SPACE IN PEACHTREE CITY OFFICE BUILDING FOR SALE IN FAYETTEVILLE GEOGIA OFFICE BUILDING FOR SALE IN ATLANTA GEORGIA WAREHOUSE SPACE FOR LEASE IN MORROW GEORGIA WARE HOUSE SPACE FOR RENT IN REX GEORGIA OFFICE SPACE FOR LEASE IN DUNWOODY GEORGIA OFFICE SPACE FOR RENT IN DUNWOODY AREA RETAIL SPACE FOR LEASE NEAR ASHFORD DUNWOODY HOTEL FOR SALE IN ATLANTA GEORGIA MOTEL FOR SALE IN ATLANTA GEORGIA HOTEL MANAGEMENT COMPANY IN ATLANTA GEORGIA HOTEL ACQUSITION SERVICE IN ATLANTA GEORGIA HOTEL FOR SALE ATLANTA HOTEL BUILDING OFFICE SPACE FOR LEASE IN GEORGIA INDUSTRIAL OFFICE SPACE FOR LEASE IN GEORGIA RETAIL SPACE FOR LEASE IN GEORGIA AVAILABLE OFFICE SPACE FOR RENT IN ATLANTA GEORGIA AVAILABLE OFFICE SPACE IN ATLANTA OFFICE SPACE IN COLLEGE PARK OFFICE SPACE IN JONESBORO OFFICE SPACE IN ALPHARETTA OFFICE SPACE IN MARIETTA OFFICE SPACE IN NORCROSS OFFICE SPACE IN BUCKHEAD OFFICE SPACE IN RIVERDALE OFFICE SPACE IN HENRY COUNTY OFFICE SPACE IN MORROW GEORGIA OFFICE SPACE IN STONE MOUNTAIN GEORGIA OFFICE SPACE IN FAIRBURN OFFICE SPACE NEAR ATLANTA HARTSFIELD AIRPORT OFFICE SPACE IN ROSWELL GEORGIA OFFICE SPACE IN COBB COUNTY OFFICE SPACE IN DOUGLAS COUNTY OFFICE SPACE IN STOCKBRIDGE GEORGIA OFFICE SPACE IN TUCKER GEORGIA ATLANTA OFFICE SPACE FOR RENT COMMERCIAL REAL ESTATE FOR SALE IN ATLANTA OFFICE SPACE FOR LEASE IN FAYETTEVILLE GEORGIA OFFICE SPACE FOR LEASE IN FAYETTE COUNTY OFFICE SPACE FOR LEASE IN TYRONE GEORGIA OFFICE SPACE FOR LEASE IN PEACHTREE CITY GEORGIA OFFICE SPACE FOR LEASE IN ROCKDALE COUNTY OFFICE SPACE FOR LEASE IN CONYERS GEORGIA LOOKING FOR OFFICE SPACE IN ATLANTA GEORGIA RETAIL SPACE FOR LEASE IN ATLANTA RETAIL SPACE FOR LEASE IN JONESBORO RETAIL SPACE FOR LEASE IN RIVERDALE RETAIL SPACE FOR LEASE IN MARIETTE RETAIL SPACE FOR RENT IN ROSWELL RETAIL SPACE FOR LEASE IN GEORGIA RETAIL SPACE FOR LEASE IN ALPHARETTA GEORGIA OFFICE SPACE FOR LEASE IN DULUTH GEORGIA OFFICE SPACE FOR LEASE NEAR AIRPORT IN ATLANTA OFFICE SPACE FOR LEASE NEAR CNN TURNER OFFICE SPACE NEAR GEORGIA TECH OFFICE SPACE FOR LEASE NEAR DOWNTOWN ATLANTA GEORGIA RETAIL SPACE FOR RENT IN DOWNTOWN ATLANTA GEORGIA INDUSTRIAL SPACE IN ATLANTA MEDICAL OFFICE SPACE IN ATLANTA MEDICAL OFFICE SPACE IN EAST POINT MEDICAL OFFICE BUILDING FOR LEASE IN JONESBORO MEDICAL OFFICE SPACE FOR RENT IN RIVERDALE GEORGIA MEDICAL OFFICE SPACE IN MORROW GEORGIA MEDICAL OFFICE SPACE IN STOCKBRIDGE GEORGIA MEDICAL OFFICE SPACE NEAR SOUTH FULTON MEDICAL CENTER MEDICAL OFFICE SPACE NEAR SOUTH FULTON HOSPITAL OFFICE SUITES FOR RENT IN ATLANTA GEORGIA OFFICE SUITES FOR RENT NEAR LENNOX MALL COMMERCIAL PROPERTY MANAGEMENT SERVICE IN ATLANTA GEORGIA MEDICAL OFFICE SPACE NEAR CAMPCREEK SHOPPING CENTER MEDICAL OFFICE SPACE OFFICE SPACE FOR RENT NEAR SOUTHERN REGIONAL MEDICAL CENTER OFFICE SPACE FOR LEASE NEAR SOUTHERN REGIONAL HOSPITAL OFFICE SPACE FOR LEASE IN SNELLVILLE GEORGIA OFFICE SPACE NEAR PHOENIX BLVD IN COLLEGE PARK GEORGIA OFFICE SPACE FOR LEASE IN CLAYTON GEORGIA OFFICE SPACE FOR LEASE IN DEKALB COUNTY OFFICE SPACE FOR LEASE IN HENRY COUNTY OFFICE SPACE FOR LEASE IN COWETA COUNTY OFFICE SPACE FOR LEASE IN NEWNAN RETAIL SPACE FOR RENT IN NEWNAN OFFICE SPACE FOR LEASE IN LAGRANGE GEORGIA OFFICE SPACE FOR LEASE IN CARROLL COUNTY OFFICE SPACE FOR LEASE IN CARROLLTON GEORGIA INDUSTRIAL SPACE FOR LEASE IN FOREST PARK INDUSTRIAL SPACE FOR RENT IN LOCUST GROVE GEORGIA OFFICE SPACE FOR LEASE IN LITHONIA GEORGIA RETAIL SPACE AVAILABLE IN METRO ATLANTA GEORGIA AVAILABLE METRO ATLANTA OFFICE SUITES BUCKHEAD OFFICE SPACE FOR LEASE OFFICE SPACE NEAR COBB GALLERIA OFFICE SPACE FOR LEASE NEAR 14TH STREET IN ATLANTA GEORGIA OFFICE SPACE FOR LEASE IN UNION CITY OFFICE SPACE NEAR SIX FLAGS OVER GEORGIA RETAIL SPACE NEAR MABLETON GEORGIA OFFICE SPACE IN POWDER SPRINGS GEORGIA RETAIL SPACE IN BUCKHEAD AREA WAREHOUSE SPACE IN ATLANTA GEORGIA WAREHOUSE SPACE FOR LEASE IN GEORGIA WAREHOUSE SPACE IN PEACHTREE CITY OFFICE BUILDING FOR SALE IN FAYETTEVILLE GEOGIA OFFICE BUILDING FOR SALE IN ATLANTA GEORGIA WAREHOUSE SPACE FOR LEASE IN MORROW GEORGIA WARE HOUSE SPACE FOR RENT IN REX GEORGIA OFFICE SPACE FOR LEASE IN DUNWOODY GEORGIA OFFICE SPACE FOR RENT IN DUNWOODY AREA RETAIL SPACE FOR LEASE NEAR ASHFORD DUNWOODY HOTEL FOR SALE IN ATLANTA GEORGIA MOTEL FOR SALE IN ATLANTA GEORGIA HOTEL MANAGEMENT COMPANY IN ATLANTA GEORGIA HOTEL ACQUSITION SERVICE IN ATLANTA GEORGIA HOTEL FOR SALE ATLANTA HOTEL BUILDING OFFICE SPACE FOR LEASE IN GEORGIA INDUSTRIAL OFFICE SPACE FOR LEASE IN GEORGIA RETAIL SPACE FOR LEASE IN GEORGIA AVAILABLE OFFICE SPACE FOR RENT IN ATLANTA GEORGIA AVAILABLE OFFICE SPACE IN ATLANTA OFFICE SPACE IN COLLEGE PARK OFFICE SPACE IN JONESBORO OFFICE SPACE IN ALPHARETTA OFFICE SPACE IN MARIETTA OFFICE SPACE IN NORCROSS OFFICE SPACE IN BUCKHEAD OFFICE SPACE IN RIVERDALE OFFICE SPACE IN HENRY COUNTY OFFICE SPACE IN MORROW GEORGIA OFFICE SPACE IN STONE MOUNTAIN GEORGIA OFFICE SPACE IN FAIRBURN OFFICE SPACE NEAR ATLANTA HARTSFIELD AIRPORT OFFICE SPACE IN ROSWELL GEORGIA OFFICE SPACE IN COBB COUNTY OFFICE SPACE IN DOUGLAS COUNTY OFFICE SPACE IN STOCKBRIDGE GEORGIA OFFICE SPACE IN TUCKER GEORGIA ATLANTA OFFICE SPACE FOR RENT COMMERCIAL REAL ESTATE FOR SALE IN ATLANTA OFFICE SPACE FOR LEASE IN FAYETTEVILLE GEORGIA OFFICE SPACE FOR LEASE IN FAYETTE COUNTY OFFICE SPACE FOR LEASE IN TYRONE GEORGIA OFFICE SPACE FOR LEASE IN PEACHTREE CITY GEORGIA OFFICE SPACE FOR LEASE IN ROCKDALE COUNTY OFFICE SPACE FOR LEASE IN CONYERS GEORGIA LOOKING FOR OFFICE SPACE IN ATLANTA GEORGIA RETAIL SPACE FOR LEASE IN ATLANTA RETAIL SPACE FOR LEASE IN JONESBORO RETAIL SPACE FOR LEASE IN RIVERDALE RETAIL SPACE FOR LEASE IN MARIETTE RETAIL SPACE FOR RENT IN ROSWELL RETAIL SPACE FOR LEASE IN GEORGIA RETAIL SPACE FOR LEASE IN ALPHARETTA GEORGIA OFFICE SPACE FOR LEASE IN DULUTH GEORGIA OFFICE SPACE FOR LEASE NEAR AIRPORT IN ATLANTA OFFICE SPACE FOR LEASE NEAR CNN TURNER OFFICE SPACE NEAR GEORGIA TECH OFFICE SPACE FOR LEASE NEAR DOWNTOWN ATLANTA GEORGIA RETAIL SPACE FOR RENT IN DOWNTOWN ATLANTA GEORGIA INDUSTRIAL SPACE IN ATLANTA MEDICAL OFFICE SPACE IN ATLANTA MEDICAL OFFICE SPACE IN EAST POINT MEDICAL OFFICE BUILDING FOR LEASE IN JONESBORO MEDICAL OFFICE SPACE FOR RENT IN RIVERDALE GEORGIA MEDICAL OFFICE SPACE IN MORROW GEORGIA MEDICAL OFFICE SPACE IN STOCKBRIDGE GEORGIA MEDICAL OFFICE SPACE NEAR SOUTH FULTON MEDICAL CENTER MEDICAL OFFICE SPACE NEAR SOUTH FULTON HOSPITAL OFFICE SUITES FOR RENT IN ATLANTA GEORGIA OFFICE SUITES FOR RENT NEAR LENNOX MALL COMMERCIAL PROPERTY MANAGEMENT SERVICE IN ATLANTA GEORGIA MEDICAL OFFICE SPACE NEAR CAMPCREEK SHOPPING CENTER MEDICAL OFFICE SPACE OFFICE SPACE FOR RENT NEAR SOUTHERN REGIONAL MEDICAL CENTER OFFICE SPACE FOR LEASE NEAR SOUTHERN REGIONAL HOSPITAL OFFICE SPACE FOR LEASE IN SNELLVILLE GEORGIA OFFICE SPACE NEAR PHOENIX BLVD IN COLLEGE PARK GEORGIA OFFICE SPACE FOR LEASE IN CLAYTON GEORGIA OFFICE SPACE FOR LEASE IN DEKALB COUNTY OFFICE SPACE FOR LEASE IN HENRY COUNTY OFFICE SPACE FOR LEASE IN COWETA COUNTY OFFICE SPACE FOR LEASE IN NEWNAN RETAIL SPACE FOR RENT IN NEWNAN OFFICE SPACE FOR LEASE IN LAGRANGE GEORGIA OFFICE SPACE FOR LEASE IN CARROLL COUNTY OFFICE SPACE FOR LEASE IN CARROLLTON GEORGIA INDUSTRIAL SPACE FOR LEASE IN FOREST PARK INDUSTRIAL SPACE FOR RENT IN LOCUST GROVE GEORGIA OFFICE SPACE FOR LEASE IN LITHONIA GEORGIA RETAIL SPACE AVAILABLE IN METRO ATLANTA GEORGIA AVAILABLE METRO ATLANTA OFFICE SUITES BUCKHEAD OFFICE SPACE FOR LEASE OFFICE SPACE NEAR COBB GALLERIA OFFICE SPACE FOR LEASE NEAR 14TH STREET IN ATLANTA GEORGIA OFFICE SPACE FOR LEASE IN UNION CITY OFFICE SPACE NEAR SIX FLAGS OVER GEORGIA RETAIL SPACE NEAR MABLETON GEORGIA OFFICE SPACE IN POWDER SPRINGS GEORGIA RETAIL SPACE IN BUCKHEAD AREA WAREHOUSE SPACE IN ATLANTA GEORGIA WAREHOUSE SPACE FOR LEASE IN GEORGIA WAREHOUSE SPACE IN PEACHTREE CITY OFFICE BUILDING FOR SALE IN FAYETTEVILLE GEOGIA OFFICE BUILDING FOR SALE IN ATLANTA GEORGIA WAREHOUSE SPACE FOR LEASE IN MORROW GEORGIA WARE HOUSE SPACE FOR RENT IN REX GEORGIA OFFICE SPACE FOR LEASE IN DUNWOODY GEORGIA OFFICE SPACE FOR RENT IN DUNWOODY AREA RETAIL SPACE FOR LEASE NEAR ASHFORD DUNWOODY HOTEL FOR SALE IN ATLANTA GEORGIA MOTEL FOR SALE IN ATLANTA GEORGIA HOTEL MANAGEMENT COMPANY IN ATLANTA GEORGIA HOTEL ACQUSITION SERVICE IN ATLANTA GEORGIA HOTEL FOR SALE ATLANTA HOTEL BUILDING OFFICE SPACE FOR LEASE IN GEORGIA INDUSTRIAL OFFICE SPACE FOR LEASE IN GEORGIA RETAIL SPACE FOR LEASE IN GEORGIA AVAILABLE OFFICE SPACE FOR RENT IN ATLANTA GEORGIA AVAILABLE OFFICE SPACE IN ATLANTA OFFICE SPACE IN COLLEGE PARK OFFICE SPACE IN JONESBORO OFFICE SPACE IN ALPHARETTA OFFICE SPACE IN MARIETTA OFFICE SPACE IN NORCROSS OFFICE SPACE IN BUCKHEAD OFFICE SPACE IN RIVERDALE OFFICE SPACE IN HENRY COUNTY OFFICE SPACE IN MORROW GEORGIA OFFICE SPACE IN STONE MOUNTAIN GEORGIA OFFICE SPACE IN FAIRBURN OFFICE SPACE NEAR ATLANTA HARTSFIELD AIRPORT OFFICE SPACE IN ROSWELL GEORGIA OFFICE SPACE IN COBB COUNTY OFFICE SPACE IN DOUGLAS COUNTY OFFICE SPACE IN STOCKBRIDGE GEORGIA OFFICE SPACE IN TUCKER GEORGIA ATLANTA OFFICE SPACE FOR RENT COMMERCIAL REAL ESTATE FOR SALE IN ATLANTA OFFICE SPACE FOR LEASE IN FAYETTEVILLE GEORGIA OFFICE SPACE FOR LEASE IN FAYETTE COUNTY OFFICE SPACE FOR LEASE IN TYRONE GEORGIA OFFICE SPACE FOR LEASE IN PEACHTREE CITY GEORGIA OFFICE SPACE FOR LEASE IN ROCKDALE COUNTY OFFICE SPACE FOR LEASE IN CONYERS GEORGIA LOOKING FOR OFFICE SPACE IN ATLANTA GEORGIA RETAIL SPACE FOR LEASE IN ATLANTA RETAIL SPACE FOR LEASE IN JONESBORO RETAIL SPACE FOR LEASE IN RIVERDALE RETAIL SPACE FOR LEASE IN MARIETTE RETAIL SPACE FOR RENT IN ROSWELL RETAIL SPACE FOR LEASE IN GEORGIA RETAIL SPACE FOR LEASE IN ALPHARETTA GEORGIA OFFICE SPACE FOR LEASE IN DULUTH GEORGIA OFFICE SPACE FOR LEASE NEAR AIRPORT IN ATLANTA OFFICE SPACE FOR LEASE NEAR CNN TURNER OFFICE SPACE NEAR GEORGIA TECH OFFICE SPACE FOR LEASE NEAR DOWNTOWN ATLANTA GEORGIA RETAIL SPACE FOR RENT IN DOWNTOWN ATLANTA GEORGIA INDUSTRIAL SPACE IN ATLANTA MEDICAL OFFICE SPACE IN ATLANTA MEDICAL OFFICE SPACE IN EAST POINT MEDICAL OFFICE BUILDING FOR LEASE IN JONESBORO MEDICAL OFFICE SPACE FOR RENT IN RIVERDALE GEORGIA MEDICAL OFFICE SPACE IN MORROW GEORGIA MEDICAL OFFICE SPACE IN STOCKBRIDGE GEORGIA MEDICAL OFFICE SPACE NEAR SOUTH FULTON MEDICAL CENTER MEDICAL OFFICE SPACE NEAR SOUTH FULTON HOSPITAL OFFICE SUITES FOR RENT IN ATLANTA GEORGIA OFFICE SUITES FOR RENT NEAR LENNOX MALL COMMERCIAL PROPERTY MANAGEMENT SERVICE IN ATLANTA GEORGIA MEDICAL OFFICE SPACE NEAR CAMPCREEK SHOPPING CENTER MEDICAL OFFICE SPACE OFFICE SPACE FOR RENT NEAR SOUTHERN REGIONAL MEDICAL CENTER OFFICE SPACE FOR LEASE NEAR SOUTHERN REGIONAL HOSPITAL OFFICE SPACE FOR LEASE IN SNELLVILLE GEORGIA OFFICE SPACE NEAR PHOENIX BLVD IN COLLEGE PARK GEORGIA OFFICE SPACE FOR LEASE IN CLAYTON GEORGIA OFFICE SPACE FOR LEASE IN DEKALB COUNTY OFFICE SPACE FOR LEASE IN HENRY COUNTY OFFICE SPACE FOR LEASE IN COWETA COUNTY OFFICE SPACE FOR LEASE IN NEWNAN RETAIL SPACE FOR RENT IN NEWNAN OFFICE SPACE FOR LEASE IN LAGRANGE GEORGIA OFFICE SPACE FOR LEASE IN CARROLL COUNTY OFFICE SPACE FOR LEASE IN CARROLLTON GEORGIA INDUSTRIAL SPACE FOR LEASE IN FOREST PARK INDUSTRIAL SPACE FOR RENT IN LOCUST GROVE GEORGIA OFFICE SPACE FOR LEASE IN LITHONIA GEORGIA RETAIL SPACE AVAILABLE IN METRO ATLANTA GEORGIA AVAILABLE METRO ATLANTA OFFICE SUITES BUCKHEAD OFFICE SPACE FOR LEASE OFFICE SPACE NEAR COBB GALLERIA OFFICE SPACE FOR LEASE NEAR 14TH STREET IN ATLANTA GEORGIA OFFICE SPACE FOR LEASE IN UNION CITY OFFICE SPACE NEAR SIX FLAGS OVER GEORGIA RETAIL SPACE NEAR MABLETON GEORGIA OFFICE SPACE IN POWDER SPRINGS GEORGIA RETAIL SPACE IN BUCKHEAD AREA WAREHOUSE SPACE IN ATLANTA GEORGIA WAREHOUSE SPACE FOR LEASE IN GEORGIA WAREHOUSE SPACE IN PEACHTREE CITY OFFICE BUILDING FOR SALE IN FAYETTEVILLE GEOGIA OFFICE BUILDING FOR SALE IN ATLANTA GEORGIA WAREHOUSE SPACE FOR LEASE IN MORROW GEORGIA WARE HOUSE SPACE FOR RENT IN REX GEORGIA OFFICE SPACE FOR LEASE IN DUNWOODY GEORGIA OFFICE SPACE FOR RENT IN DUNWOODY AREA RETAIL SPACE FOR LEASE NEAR ASHFORD DUNWOODY HOTEL FOR SALE IN ATLANTA GEORGIA MOTEL FOR SALE IN ATLANTA GEORGIA HOTEL MANAGEMENT COMPANY IN ATLANTA GEORGIA HOTEL ACQUSITION SERVICE IN ATLANTA GEORGIA HOTEL FOR SALE ATLANTA HOTELOFFICE SPACE FOR LEASE IN GEORGIA INDUSTRIAL OFFICE SPACE FOR LEASE IN GEORGIA RETAIL SPACE FOR LEASE IN GEORGIA AVAILABLE OFFICE SPACE FOR RENT IN ATLANTA GEORGIA AVAILABLE OFFICE SPACE IN ATLANTA OFFICE SPACE IN COLLEGE PARK OFFICE SPACE IN JONESBORO OFFICE SPACE IN ALPHARETTA OFFICE SPACE IN MARIETTA OFFICE SPACE IN NORCROSS OFFICE SPACE IN BUCKHEAD OFFICE SPACE IN RIVERDALE OFFICE SPACE IN HENRY COUNTY OFFICE SPACE IN MORROW GEORGIA OFFICE SPACE IN STONE MOUNTAIN GEORGIA OFFICE SPACE IN FAIRBURN OFFICE SPACE NEAR ATLANTA HARTSFIELD AIRPORT OFFICE SPACE IN ROSWELL GEORGIA OFFICE SPACE IN COBB COUNTY OFFICE SPACE IN DOUGLAS COUNTY OFFICE SPACE IN STOCKBRIDGE GEORGIA OFFICE SPACE IN TUCKER GEORGIA ATLANTA OFFICE SPACE FOR RENT COMMERCIAL REAL ESTATE FOR SALE IN ATLANTA OFFICE SPACE FOR LEASE IN FAYETTEVILLE GEORGIA OFFICE SPACE FOR LEASE IN FAYETTE COUNTY OFFICE SPACE FOR LEASE IN TYRONE GEORGIA OFFICE SPACE FOR LEASE IN PEACHTREE CITY GEORGIA OFFICE SPACE FOR LEASE IN ROCKDALE COUNTY OFFICE SPACE FOR LEASE IN CONYERS GEORGIA LOOKING FOR OFFICE SPACE IN ATLANTA GEORGIA RETAIL SPACE FOR LEASE IN ATLANTA RETAIL SPACE FOR LEASE IN JONESBORO RETAIL SPACE FOR LEASE IN RIVERDALE RETAIL SPACE FOR LEASE IN MARIETTE RETAIL SPACE FOR RENT IN ROSWELL RETAIL SPACE FOR LEASE IN GEORGIA RETAIL SPACE FOR LEASE IN ALPHARETTA GEORGIA OFFICE SPACE FOR LEASE IN DULUTH GEORGIA OFFICE SPACE FOR LEASE NEAR AIRPORT IN ATLANTA OFFICE SPACE FOR LEASE NEAR CNN TURNER OFFICE SPACE NEAR GEORGIA TECH OFFICE SPACE FOR LEASE NEAR DOWNTOWN ATLANTA GEORGIA RETAIL SPACE FOR RENT IN DOWNTOWN ATLANTA GEORGIA INDUSTRIAL SPACE IN ATLANTA MEDICAL OFFICE SPACE IN ATLANTA MEDICAL OFFICE SPACE IN EAST POINT MEDICAL OFFICE BUILDING FOR LEASE IN JONESBORO MEDICAL OFFICE SPACE FOR RENT IN RIVERDALE GEORGIA MEDICAL OFFICE SPACE IN MORROW GEORGIA MEDICAL OFFICE SPACE IN STOCKBRIDGE GEORGIA MEDICAL OFFICE SPACE NEAR SOUTH FULTON MEDICAL CENTER MEDICAL OFFICE SPACE NEAR SOUTH FULTON HOSPITAL OFFICE SUITES FOR RENT IN ATLANTA GEORGIA OFFICE SUITES FOR RENT NEAR LENNOX MALL COMMERCIAL PROPERTY MANAGEMENT SERVICE IN ATLANTA GEORGIA MEDICAL OFFICE SPACE NEAR CAMPCREEK SHOPPING CENTER MEDICAL OFFICE SPACE OFFICE SPACE FOR RENT NEAR SOUTHERN REGIONAL MEDICAL CENTER OFFICE SPACE FOR LEASE NEAR SOUTHERN REGIONAL HOSPITAL OFFICE SPACE FOR LEASE IN SNELLVILLE GEORGIA OFFICE SPACE NEAR PHOENIX BLVD IN COLLEGE PARK GEORGIA OFFICE SPACE FOR LEASE IN CLAYTON GEORGIA OFFICE SPACE FOR LEASE IN DEKALB COUNTY OFFICE SPACE FOR LEASE IN HENRY COUNTY OFFICE SPACE FOR LEASE IN COWETA COUNTY OFFICE SPACE FOR LEASE IN NEWNAN RETAIL SPACE FOR RENT IN NEWNAN OFFICE SPACE FOR LEASE IN LAGRANGE GEORGIA OFFICE SPACE FOR LEASE IN CARROLL COUNTY OFFICE SPACE FOR LEASE IN CARROLLTON GEORGIA INDUSTRIAL SPACE FOR LEASE IN FOREST PARK INDUSTRIAL SPACE FOR RENT IN LOCUST GROVE GEORGIA OFFICE SPACE FOR LEASE IN LITHONIA GEORGIA RETAIL SPACE AVAILABLE IN METRO ATLANTA GEORGIA AVAILABLE METRO ATLANTA OFFICE SUITES BUCKHEAD OFFICE SPACE FOR LEASE OFFICE SPACE NEAR COBB GALLERIA OFFICE SPACE FOR LEASE NEAR 14TH STREET IN ATLANTA GEORGIA OFFICE SPACE FOR LEASE IN UNION CITY OFFICE SPACE NEAR SIX FLAGS OVER GEORGIA RETAIL SPACE NEAR MABLETON GEORGIA OFFICE SPACE IN POWDER SPRINGS GEORGIA RETAIL SPACE IN BUCKHEAD AREA WAREHOUSE SPACE IN ATLANTA GEORGIA WAREHOUSE SPACE FOR LEASE IN GEORGIA WAREHOUSE SPACE IN PEACHTREE CITY OFFICE BUILDING FOR SALE IN FAYETTEVILLE GEOGIA OFFICE BUILDING FOR SALE IN ATLANTA GEORGIA WAREHOUSE SPACE FOR LEASE IN MORROW GEORGIA WARE HOUSE SPACE FOR RENT IN REX GEORGIA OFFICE SPACE FOR LEASE IN DUNWOODY GEORGIA OFFICE SPACE FOR RENT IN DUNWOODY AREA RETAIL SPACE FOR LEASE NEAR ASHFORD DUNWOODY HOTEL FOR SALE IN ATLANTA GEORGIA MOTEL FOR SALE IN ATLANTA GEORGIA HOTEL MANAGEMENT COMPANY IN ATLANTA GEORGIA HOTEL ACQUSITION SERVICE IN ATLANTA GEORGIA HOTEL FOR SALE ATLANTA HOTEL BUILDING OFFICE SPACE FOR LEASE IN GEORGIA INDUSTRIAL OFFICE SPACE FOR LEASE IN GEORGIA RETAIL SPACE FOR LEASE IN GEORGIA AVAILABLE OFFICE SPACE FOR RENT IN ATLANTA GEORGIA AVAILABLE OFFICE SPACE IN ATLANTA OFFICE SPACE IN COLLEGE PARK OFFICE SPACE IN JONESBORO OFFICE SPACE IN ALPHARETTA OFFICE SPACE IN MARIETTA OFFICE SPACE IN NORCROSS OFFICE SPACE IN BUCKHEAD OFFICE SPACE IN RIVERDALE OFFICE SPACE IN HENRY COUNTY OFFICE SPACE IN MORROW GEORGIA OFFICE SPACE IN STONE MOUNTAIN GEORGIA OFFICE SPACE IN FAIRBURN OFFICE SPACE NEAR ATLANTA HARTSFIELD AIRPORT OFFICE SPACE IN ROSWELL GEORGIA OFFICE SPACE IN COBB COUNTY OFFICE SPACE IN DOUGLAS COUNTY OFFICE SPACE IN STOCKBRIDGE GEORGIA OFFICE SPACE IN TUCKER GEORGIA ATLANTA OFFICE SPACE FOR RENT COMMERCIAL REAL ESTATE FOR SALE IN ATLANTA OFFICE SPACE FOR LEASE IN FAYETTEVILLE GEORGIA OFFICE SPACE FOR LEASE IN FAYETTE COUNTY OFFICE SPACE FOR LEASE IN TYRONE GEORGIA OFFICE SPACE FOR LEASE IN PEACHTREE CITY GEORGIA OFFICE SPACE FOR LEASE IN ROCKDALE COUNTY OFFICE SPACE FOR LEASE IN CONYERS GEORGIA LOOKING FOR OFFICE SPACE IN ATLANTA GEORGIA RETAIL SPACE FOR LEASE IN ATLANTA RETAIL SPACE FOR LEASE IN JONESBORO RETAIL SPACE FOR LEASE IN RIVERDALE RETAIL SPACE FOR LEASE IN MARIETTE RETAIL SPACE FOR RENT IN ROSWELL RETAIL SPACE FOR LEASE IN GEORGIA RETAIL SPACE FOR LEASE IN ALPHARETTA GEORGIA OFFICE SPACE FOR LEASE IN DULUTH GEORGIA OFFICE SPACE FOR LEASE NEAR AIRPORT IN ATLANTA OFFICE SPACE FOR LEASE NEAR CNN TURNER OFFICE SPACE NEAR GEORGIA TECH OFFICE SPACE FOR LEASE NEAR DOWNTOWN ATLANTA GEORGIA RETAIL SPACE FOR RENT IN DOWNTOWN ATLANTA GEORGIA INDUSTRIAL SPACE IN ATLANTA MEDICAL OFFICE SPACE IN ATLANTA MEDICAL OFFICE SPACE IN EAST POINT MEDICAL OFFICE BUILDING FOR LEASE IN JONESBORO MEDICAL OFFICE SPACE FOR RENT IN RIVERDALE GEORGIA MEDICAL OFFICE SPACE IN MORROW GEORGIA MEDICAL OFFICE SPACE IN STOCKBRIDGE GEORGIA MEDICAL OFFICE SPACE NEAR SOUTH FULTON MEDICAL CENTER MEDICAL OFFICE SPACE NEAR SOUTH FULTON HOSPITAL OFFICE SUITES FOR RENT IN ATLANTA GEORGIA OFFICE SUITES FOR RENT NEAR LENNOX MALL COMMERCIAL PROPERTY MANAGEMENT SERVICE IN ATLANTA GEORGIA MEDICAL OFFICE SPACE NEAR CAMPCREEK SHOPPING CENTER MEDICAL OFFICE SPACE OFFICE SPACE FOR RENT NEAR SOUTHERN REGIONAL MEDICAL CENTER OFFICE SPACE FOR LEASE NEAR SOUTHERN REGIONAL HOSPITAL OFFICE SPACE FOR LEASE IN SNELLVILLE GEORGIA OFFICE SPACE NEAR PHOENIX BLVD IN COLLEGE PARK GEORGIA OFFICE SPACE FOR LEASE IN CLAYTON GEORGIA OFFICE SPACE FOR LEASE IN DEKALB COUNTY OFFICE SPACE FOR LEASE IN HENRY COUNTY OFFICE SPACE FOR LEASE IN COWETA COUNTY OFFICE SPACE FOR LEASE IN NEWNAN RETAIL SPACE FOR RENT IN NEWNAN OFFICE SPACE FOR LEASE IN LAGRANGE GEORGIA OFFICE SPACE FOR LEASE IN CARROLL COUNTY OFFICE SPACE FOR LEASE IN CARROLLTON GEORGIA INDUSTRIAL SPACE FOR LEASE IN FOREST PARK INDUSTRIAL SPACE FOR RENT IN LOCUST GROVE GEORGIA OFFICE SPACE FOR LEASE IN LITHONIA GEORGIA RETAIL SPACE AVAILABLE IN METRO ATLANTA GEORGIA AVAILABLE METRO ATLANTA OFFICE SUITES BUCKHEAD OFFICE SPACE FOR LEASE OFFICE SPACE NEAR COBB GALLERIA OFFICE SPACE FOR LEASE NEAR 14TH STREET IN ATLANTA GEORGIA OFFICE SPACE FOR LEASE IN UNION CITY OFFICE SPACE NEAR SIX FLAGS OVER GEORGIA RETAIL SPACE NEAR MABLETON GEORGIA OFFICE SPACE IN POWDER SPRINGS GEORGIA RETAIL SPACE IN BUCKHEAD AREA WAREHOUSE SPACE IN ATLANTA GEORGIA WAREHOUSE SPACE FOR LEASE IN GEORGIA WAREHOUSE SPACE IN PEACHTREE CITY OFFICE BUILDING FOR SALE IN FAYETTEVILLE GEOGIA OFFICE BUILDING FOR SALE IN ATLANTA GEORGIA WAREHOUSE SPACE FOR LEASE IN MORROW GEORGIA WARE HOUSE SPACE FOR RENT IN REX GEORGIA OFFICE SPACE FOR LEASE IN DUNWOODY GEORGIA OFFICE SPACE FOR RENT IN DUNWOODY AREA RETAIL SPACE FOR LEASE NEAR ASHFORD DUNWOODY HOTEL FOR SALE IN ATLANTA GEORGIA MOTEL FOR SALE IN ATLANTA GEORGIA HOTEL MANAGEMENT COMPANY IN ATLANTA GEORGIA HOTEL ACQUSITION SERVICE IN ATLANTA GEORGIA HOTEL FOR SALE ATLANTA HOTEL BUILDING OFFICE SPACE FOR LEASE IN GEORGIA INDUSTRIAL OFFICE SPACE FOR LEASE IN GEORGIA RETAIL SPACE FOR LEASE IN GEORGIA AVAILABLE OFFICE SPACE FOR RENT IN ATLANTA GEORGIA AVAILABLE OFFICE SPACE IN ATLANTA OFFICE SPACE IN COLLEGE PARK OFFICE SPACE IN JONESBORO OFFICE SPACE IN ALPHARETTA OFFICE SPACE IN MARIETTA OFFICE SPACE IN NORCROSS OFFICE SPACE IN BUCKHEAD OFFICE SPACE IN RIVERDALE OFFICE SPACE IN HENRY COUNTY OFFICE SPACE IN MORROW GEORGIA OFFICE SPACE IN STONE MOUNTAIN GEORGIA OFFICE SPACE IN FAIRBURN OFFICE SPACE NEAR ATLANTA HARTSFIELD AIRPORT OFFICE SPACE IN ROSWELL GEORGIA OFFICE SPACE IN COBB COUNTY OFFICE SPACE IN DOUGLAS COUNTY OFFICE SPACE IN STOCKBRIDGE GEORGIA OFFICE SPACE IN TUCKER GEORGIA ATLANTA OFFICE SPACE FOR RENT COMMERCIAL REAL ESTATE FOR SALE IN ATLANTA OFFICE SPACE FOR LEASE IN FAYETTEVILLE GEORGIA OFFICE SPACE FOR LEASE IN FAYETTE COUNTY OFFICE SPACE FOR LEASE IN TYRONE GEORGIA OFFICE SPACE FOR LEASE IN PEACHTREE CITY GEORGIA OFFICE SPACE FOR LEASE IN ROCKDALE COUNTY OFFICE SPACE FOR LEASE IN CONYERS GEORGIA LOOKING FOR OFFICE SPACE IN ATLANTA GEORGIA RETAIL SPACE FOR LEASE IN ATLANTA RETAIL SPACE FOR LEASE IN JONESBORO RETAIL SPACE FOR LEASE IN RIVERDALE RETAIL SPACE FOR LEASE IN MARIETTE RETAIL SPACE FOR RENT IN ROSWELL RETAIL SPACE FOR LEASE IN GEORGIA RETAIL SPACE FOR LEASE IN ALPHARETTA GEORGIA OFFICE SPACE FOR LEASE IN DULUTH GEORGIA OFFICE SPACE FOR LEASE NEAR AIRPORT IN ATLANTA OFFICE SPACE FOR LEASE NEAR CNN TURNER OFFICE SPACE NEAR GEORGIA TECH OFFICE SPACE FOR LEASE NEAR DOWNTOWN ATLANTA GEORGIA RETAIL SPACE FOR RENT IN DOWNTOWN ATLANTA GEORGIA INDUSTRIAL SPACE IN ATLANTA MEDICAL OFFICE SPACE IN ATLANTA MEDICAL OFFICE SPACE IN EAST POINT MEDICAL OFFICE BUILDING FOR LEASE IN JONESBORO MEDICAL OFFICE SPACE FOR RENT IN RIVERDALE GEORGIA MEDICAL OFFICE SPACE IN MORROW GEORGIA MEDICAL OFFICE SPACE IN STOCKBRIDGE GEORGIA MEDICAL OFFICE SPACE NEAR SOUTH FULTON MEDICAL CENTER MEDICAL OFFICE SPACE NEAR SOUTH FULTON HOSPITAL OFFICE SUITES FOR RENT IN ATLANTA GEORGIA OFFICE SUITES FOR RENT NEAR LENNOX MALL COMMERCIAL PROPERTY MANAGEMENT SERVICE IN ATLANTA GEORGIA MEDICAL OFFICE SPACE NEAR CAMPCREEK SHOPPING CENTER MEDICAL OFFICE SPACE OFFICE SPACE FOR RENT NEAR SOUTHERN REGIONAL MEDICAL CENTER OFFICE SPACE FOR LEASE NEAR SOUTHERN REGIONAL HOSPITAL OFFICE SPACE FOR LEASE IN SNELLVILLE GEORGIA OFFICE SPACE NEAR PHOENIX BLVD IN COLLEGE PARK GEORGIA OFFICE SPACE FOR LEASE IN CLAYTON GEORGIA OFFICE SPACE FOR LEASE IN DEKALB COUNTY OFFICE SPACE FOR LEASE IN HENRY COUNTY OFFICE SPACE FOR LEASE IN COWETA COUNTY OFFICE SPACE FOR LEASE IN NEWNAN RETAIL SPACE FOR RENT IN NEWNAN OFFICE SPACE FOR LEASE IN LAGRANGE GEORGIA OFFICE SPACE FOR LEASE IN CARROLL COUNTY OFFICE SPACE FOR LEASE IN CARROLLTON GEORGIA INDUSTRIAL SPACE FOR LEASE IN FOREST PARK INDUSTRIAL SPACE FOR RENT IN LOCUST GROVE GEORGIA OFFICE SPACE FOR LEASE IN LITHONIA GEORGIA RETAIL SPACE AVAILABLE IN METRO ATLANTA GEORGIA AVAILABLE METRO ATLANTA OFFICE SUITES BUCKHEAD OFFICE SPACE FOR LEASE OFFICE SPACE NEAR COBB GALLERIA OFFICE SPACE FOR LEASE NEAR 14TH STREET IN ATLANTA GEORGIA OFFICE SPACE FOR LEASE IN UNION CITY OFFICE SPACE NEAR SIX FLAGS OVER GEORGIA RETAIL SPACE NEAR MABLETON GEORGIA OFFICE SPACE IN POWDER SPRINGS GEORGIA RETAIL SPACE IN BUCKHEAD AREA WAREHOUSE SPACE IN ATLANTA GEORGIA WAREHOUSE SPACE FOR LEASE IN GEORGIA WAREHOUSE SPACE IN PEACHTREE CITY OFFICE BUILDING FOR SALE IN FAYETTEVILLE GEOGIA OFFICE BUILDING FOR SALE IN ATLANTA GEORGIA WAREHOUSE SPACE FOR LEASE IN MORROW GEORGIA WARE HOUSE SPACE FOR RENT IN REX GEORGIA OFFICE SPACE FOR LEASE IN DUNWOODY GEORGIA OFFICE SPACE FOR RENT IN DUNWOODY AREA RETAIL SPACE FOR LEASE NEAR ASHFORD DUNWOODY HOTEL FOR SALE IN ATLANTA GEORGIA MOTEL FOR SALE IN ATLANTA GEORGIA HOTEL MANAGEMENT COMPANY IN ATLANTA GEORGIA HOTEL ACQUSITION SERVICE IN ATLANTA GEORGIA HOTEL FOR SALE ATLANTA HOTEL BUILDING OFFICE SPACE FOR LEASE IN GEORGIA INDUSTRIAL OFFICE SPACE FOR LEASE IN GEORGIA RETAIL SPACE FOR LEASE IN GEORGIA AVAILABLE OFFICE SPACE FOR RENT IN ATLANTA GEORGIA AVAILABLE OFFICE SPACE IN ATLANTA OFFICE SPACE IN COLLEGE PARK OFFICE SPACE IN JONESBORO OFFICE SPACE IN ALPHARETTA OFFICE SPACE IN MARIETTA OFFICE SPACE IN NORCROSS OFFICE SPACE IN BUCKHEAD OFFICE SPACE IN RIVERDALE OFFICE SPACE IN HENRY COUNTY OFFICE SPACE IN MORROW GEORGIA OFFICE SPACE IN STONE MOUNTAIN GEORGIA OFFICE SPACE IN FAIRBURN OFFICE SPACE NEAR ATLANTA HARTSFIELD AIRPORT OFFICE SPACE IN ROSWELL GEORGIA OFFICE SPACE IN COBB COUNTY OFFICE SPACE IN DOUGLAS COUNTY OFFICE SPACE IN STOCKBRIDGE GEORGIA OFFICE SPACE IN TUCKER GEORGIA ATLANTA OFFICE SPACE FOR RENT COMMERCIAL REAL ESTATE FOR SALE IN ATLANTA OFFICE SPACE FOR LEASE IN FAYETTEVILLE GEORGIA OFFICE SPACE FOR LEASE IN FAYETTE COUNTY OFFICE SPACE FOR LEASE IN TYRONE GEORGIA OFFICE SPACE FOR LEASE IN PEACHTREE CITY GEORGIA OFFICE SPACE FOR LEASE IN ROCKDALE COUNTY OFFICE SPACE FOR LEASE IN CONYERS GEORGIA LOOKING FOR OFFICE SPACE IN ATLANTA GEORGIA RETAIL SPACE FOR LEASE IN ATLANTA RETAIL SPACE FOR LEASE IN JONESBORO RETAIL SPACE FOR LEASE IN RIVERDALE RETAIL SPACE FOR LEASE IN MARIETTE RETAIL SPACE FOR RENT IN ROSWELL RETAIL SPACE FOR LEASE IN GEORGIA RETAIL SPACE FOR LEASE IN ALPHARETTA GEORGIA OFFICE SPACE FOR LEASE IN DULUTH GEORGIA OFFICE SPACE FOR LEASE NEAR AIRPORT IN ATLANTA OFFICE SPACE FOR LEASE NEAR CNN TURNER OFFICE SPACE NEAR GEORGIA TECH OFFICE SPACE FOR LEASE NEAR DOWNTOWN ATLANTA GEORGIA RETAIL SPACE FOR RENT IN DOWNTOWN ATLANTA GEORGIA INDUSTRIAL